Weight Loss Testimonials
---
---
Willing to Help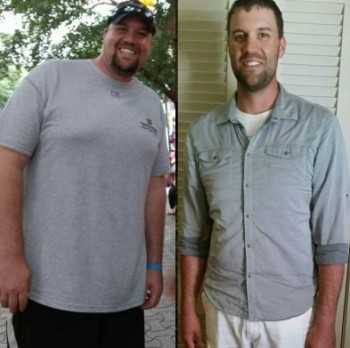 In February 2017 I decided to start this weight loss journey because I wasn't even 30 and I had struggled with my weight for 10 years. I have 3 young daughters and I wanted to be able to interact with them more and was looking forward to being involved in their sports once they were older. But with my weight that was going to be tough. Also, I already had issues with my knees and being overweight wasn't helping. Another major reason was my job, I needed to be able to get around easier.
Over the years I tried many other ways to lose the weight by eating clean, joining a gym, shakes, other popular diets, and cutting back on my meal sizes. I could lose about 30 pounds but I always gained it back. With the program I lost 94 pounds and 56 inches all over in 4 months and have continued to keep it off. I feel like a whole different person. Read more
I don't have to use my sleep apnea machine anymore, I am able to run again, I'm more involved with my girls' lives, work is much easier in that my job as a lineman requires me to climb poles some days and I don't get tired and I can climb with ease, making work enjoyable again.
The people at the Life Time Fat Loss center were very helpful, they were always available to answer questions and give me the information needed if I was struggling in a particular area. They always knew how to change up what I was eating or the amount of exercise to continue to help me lose weight.
I would tell anyone that has struggled with losing weight that this is the place to go. They are all very knowledgeable in how to help people and very willing to do so.
-Andy M.
---
Testimonials Tipton County Integrated Medicine | (901) 475-1100