What to Expect
Everything we do is designed to make you feel as comfortable and at home as possible."
Dr. Beasley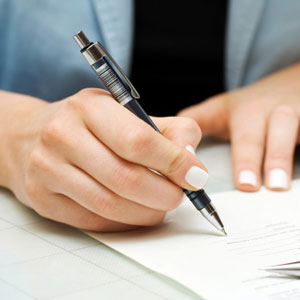 What We Want You to Know First
You can trust Tipton County Integrated Medicine to give you honest, upfront answers from the very beginning.
"Our goal for your first visit is to determine whether or not we can help you. If we can help you, we'll make our recommendations and you can decide if you'd like to proceed. If we can't help you, we'll tell you that too and refer you to someone that can. We won't waste your time."
Our friendly staff will give you a routine tour of our office and walk through everything so you know what's going on before it happens. We'll do this at every visit until you're comfortable here.
Your First Visit
Registration
After your tour you'll have a one-on-one consultation with our New Patient Assistant. She'll help you with your paperwork and determine what brought you to our office.
We want you to be comfortable to ask any questions you have.
Consultation
Next, the chiropractor will come in and review your consultation and health history. He'll answer any additional questions you may have so you know exactly what's going on. We'll walk you through our evaluation and examination procedure and explain any diagnostic services we recommend before we do them. We'll also explain all finances and treatment processes.
Exam
After the chiropractor has reviewed your health history he'll begin his exam. If needed, we have our own X-Ray facilities. We have neurological diagnostic tools in house too that may be used to get to the underlying cause of your pain of health concern.
Your first visit should be approximately 45 minutes.
Second Visit
When you return for your next visit Dr. Beasley will go over his Report of Findings. He'll report on the following:
What we found from the diagnostic tests we conducted
What your X-Rays reveal
How we can help
What to expect from our recommended treatment plan
How long it will take to reach your health goals
What will you need to do to help in your healing
Financial costs
Any typical regular chiropractic visit once your care starts will last about 15 minutes.
We look forward to meeting you. "Contact us today to become part of our family. You'll experience a 'wow factor' and you'll know you made the right choice for care." – Dr. Beasley
---
Tipton County Integrated Medicine | (901) 475-1100